學會會訊 2014 - 01
Real-World Research & Value Workshop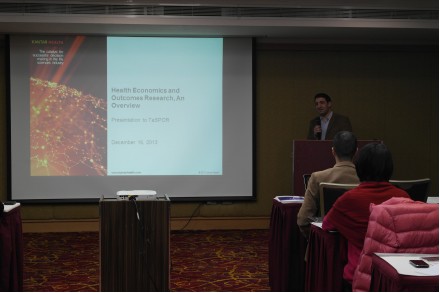 Jeremy Brody / Kantar Health

On December 16, 2013, I had the honor of presenting two presentations to TASPOR. The first was an overview of health outcomes research. In this presentation we spoke about three different types of health outcomes research – clinical, economic and patient-reported – the potential applications of this research, and gave some case studies to make the theory more real life. We also discussed the extent to which these different types of research were being considered by Health Technology Assessment authorities.

In the second presentation we discussed patient reported outcomes in more detail. We categorized different types of patient reported outcomes and discussed the extent to which patient reported outcomes are being included in clinical trials. Finally, we talked about the validation process and the importance of localizing all PRO instruments both from language and cultural perspectives.

Coming into the meeting, I did not know what to expect. Would these presentations and discussions be too rudimentary or too sophisticated? Would the audience be passive and not have questions or want to participate in a discussion or would I be interrupted constantly with questions and discussion? Reflecting on the day, I was so impressed with the level and quality of discussion and participation. The questions were challenging and the discussion enlightening. I particularly enjoyed the discussions around practical applications of these types of research.

Every country needs to make decisions about the level of evidence (clinical and value) that they require to grant marketing approval and to decide on pricing, coverage and reimbursement. We see significant variation from market to market, and this is a reflection of epidemiological, clinical, financial and political considerations. But as a general observation, I believe we are seeing countries and other payors requiring more and more evidence of the value of new therapeutics and these types of health outcomes studies will continue to be critical in providing support for these medications and devices.

Based on the high level of discussion and feedback that I heard at the meeting, I am very confident that Taiwan will be conducting high caliber outcomes research of all types over the years to come. Personally, I am looking forward to Taiwan's contribution to this field of growing importance.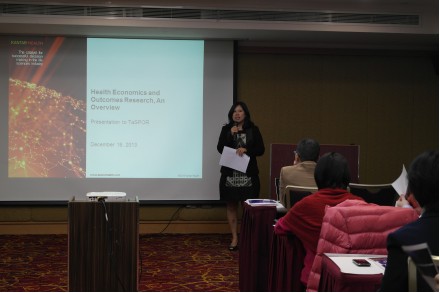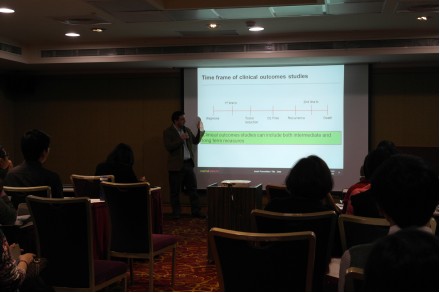 第六屆會員大會實錄
第六屆會員大會暨Real-World Research and Value Workshop,於2013年12月16日假台大國際會議中心圓滿舉行。

本次活動由模範市場研究顧問有限公司(Kantar Health),全球事業部主管Jeremy Brody進行Health Outcomes Research的宏觀簡介,為研討會議揭開序幕;接著由基隆長庚紀念醫院急診醫學科陳冠甫醫師,以臨床醫師的角度,提供一個敗血症outcomes research經驗。研討會的下半場由Jeremy Brody繼續帶來Patient Reported Outcome的介紹;再由林口長庚紀念醫院心臟內科褚柏顯教授,以心臟衰竭之臨床研究主題,示範了Outcomes Research的結構、過程與初步結果。

傍晚會員大會由秘書處簡報2013年的工作成果,與理監事聯席會議之相關決議事項及工作進度,並由張啟仁理事長主持會員章程修訂與臨時動議等,會後並進行會員餐敘交流。此次的章程修訂在於為了廣召同好加入學會共襄盛舉,縮短審核與通過流程,除理監事會審核外,新增推廣委員會於未召開理監事會議時審核入會資格,與會議中已正式通過修訂,於2014年初連同新舊年度決預算提報主管單位知悉。

本次會員大會暨研討會感謝會員們與各界對Outcomes Research有興趣的人士共襄盛舉,同時感謝美商默沙東股份有限公司台灣分公司與模範市場研究顧問有限公司(Kantar Health),對於活動的協助與贊助。第六屆會員大會暨研討會圓滿落幕,成功進行學術以及會員情誼交流,相關會議檔案已上傳至網頁,將於近期開放會員登入下載。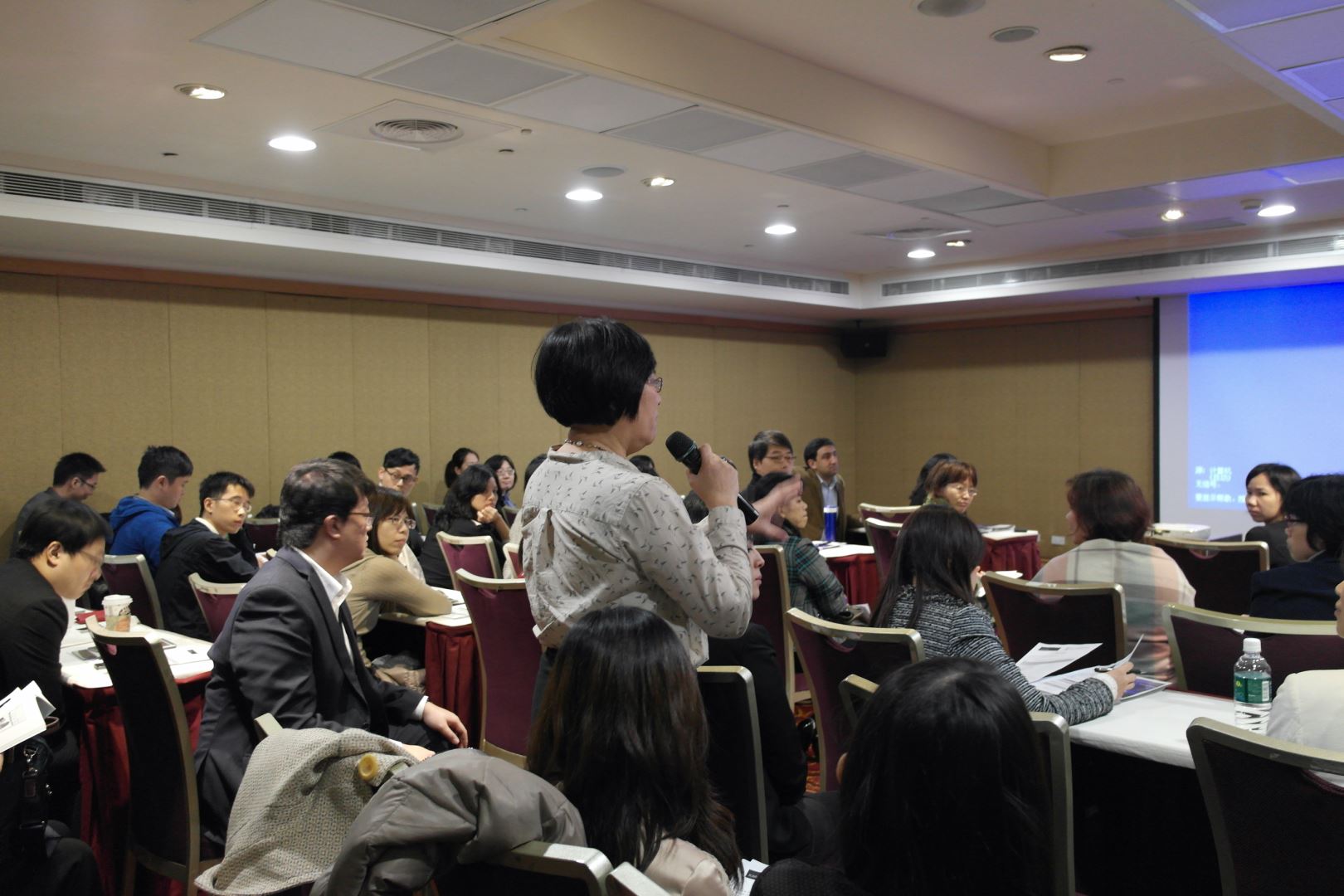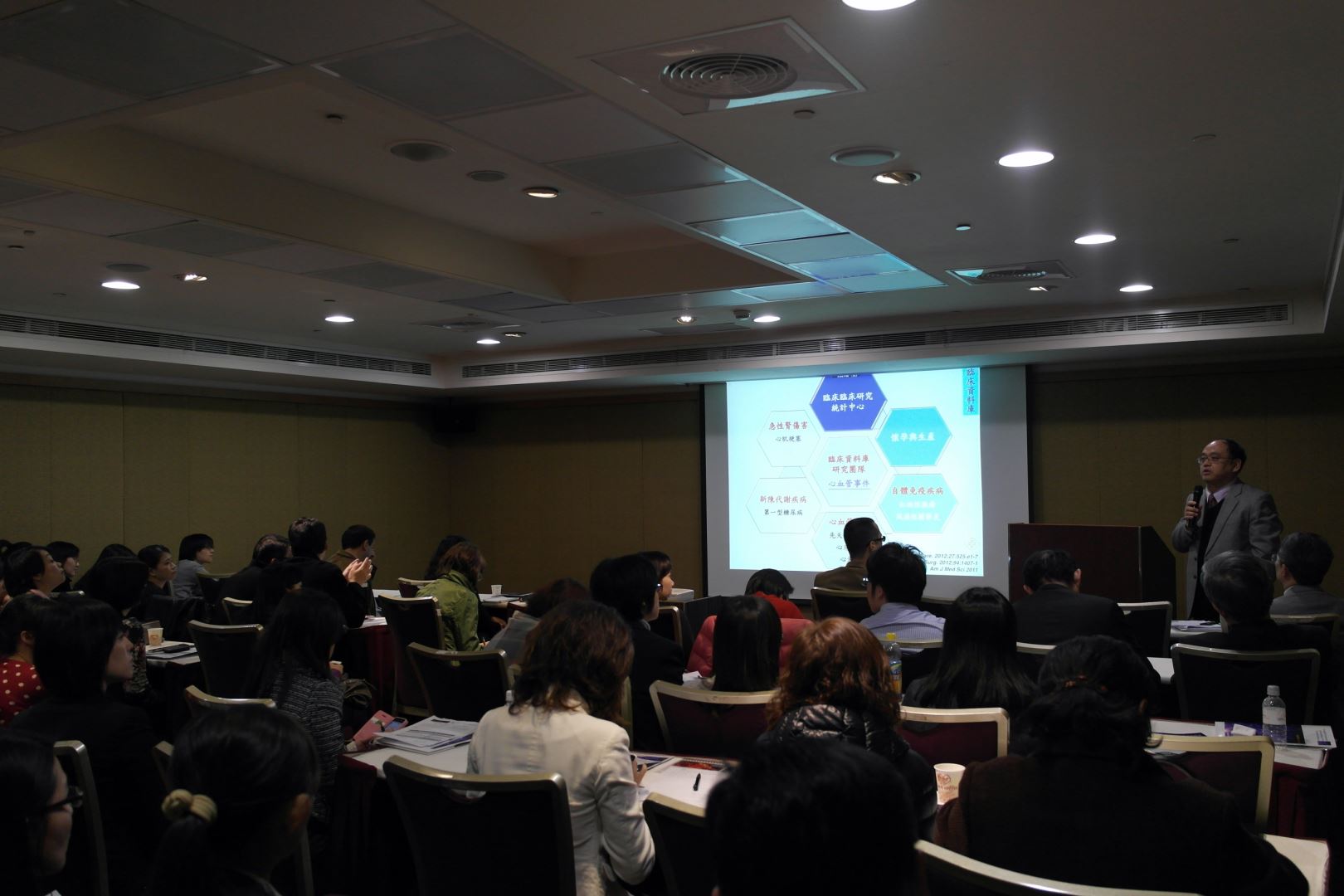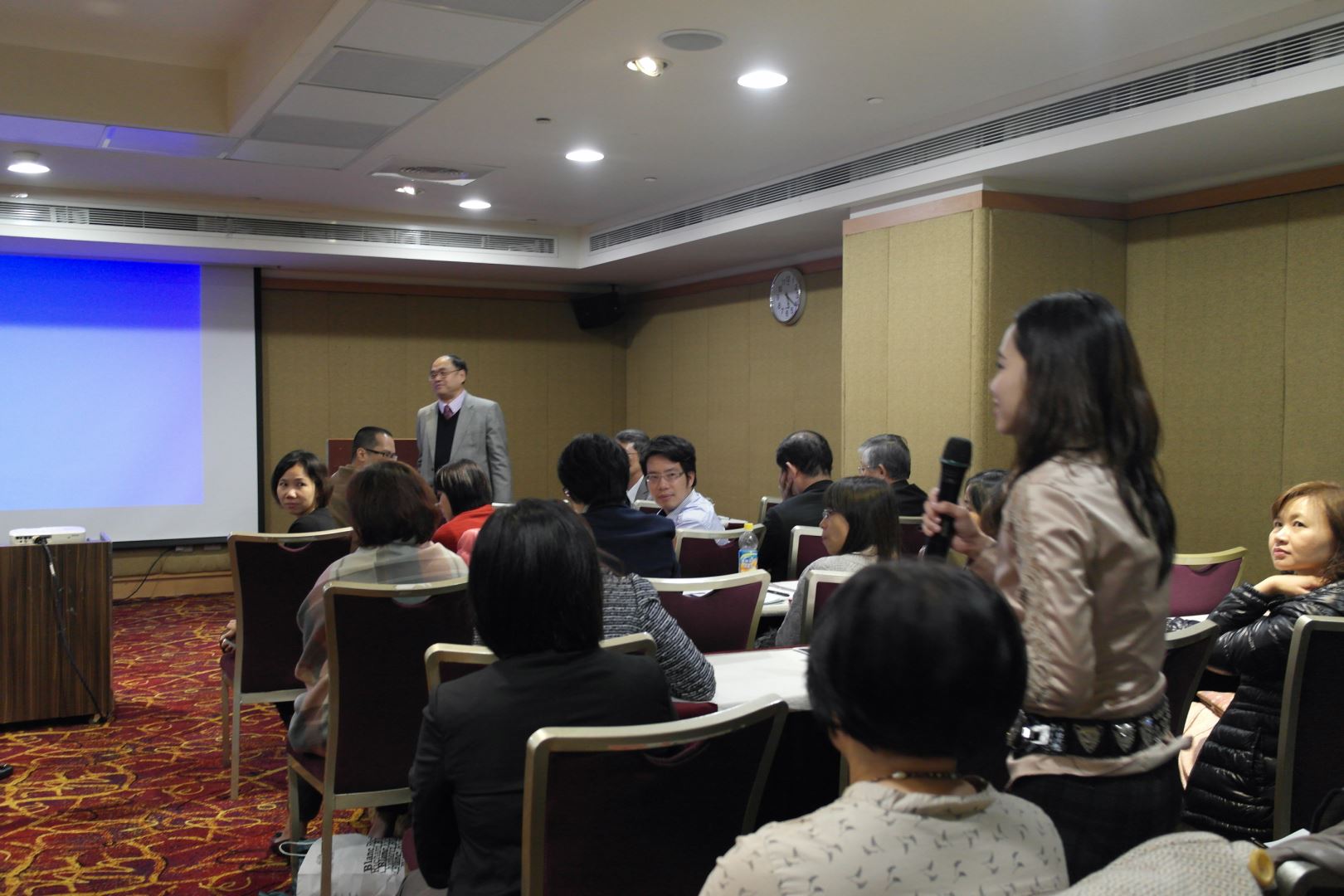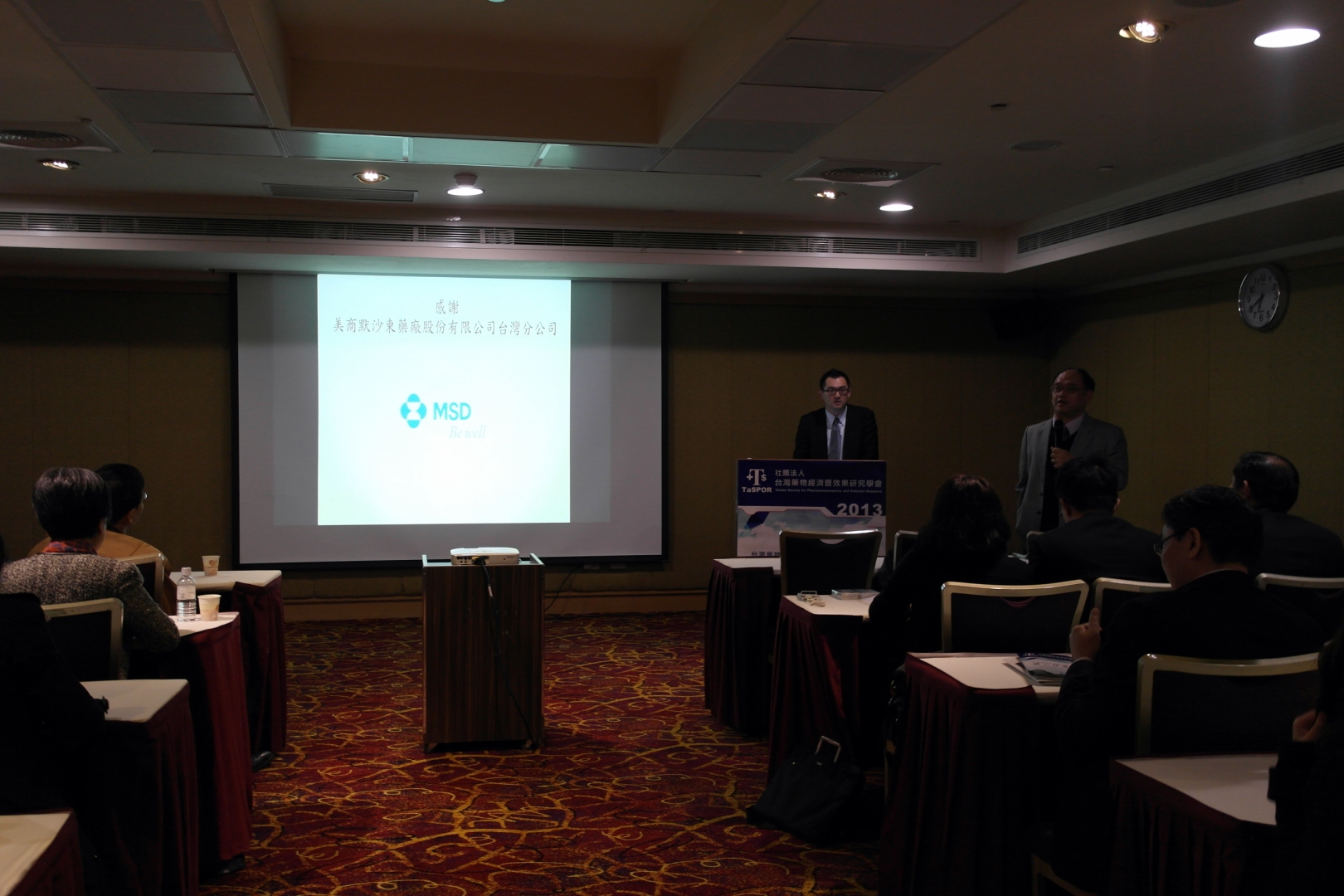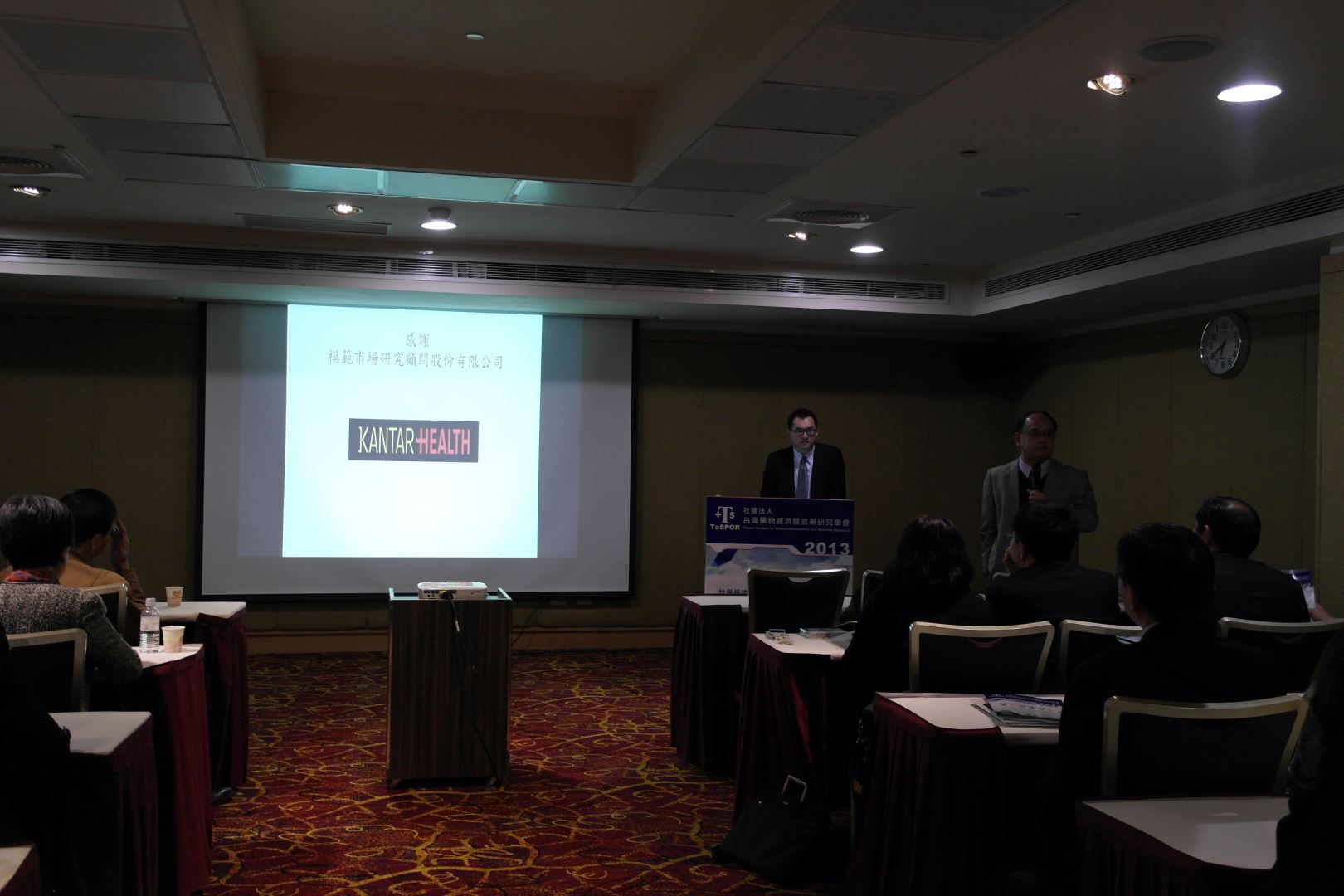 秘書處報告
1. 新進會員芳名錄


| | |
| --- | --- |
| 會員編號 | 姓名 |
| 1391 | 蘇俊嘉 |
| 1392 | 林慧淳 |
| 1393 | 鄭皓軒 |
| 1394 | 陳玉琴 |



2.第六屆華夏論壇在香港

第六屆華夏論壇將於2014年4月26日至27日在香港沙田舉行,今年的主題為Health Technology Assessment - Impact on Health Care and Assessment of the value of medicines。大會預計提供30個名額供台灣會員報名參加,主辦單位提供一晚住宿,請有意願的會員回傳回條至學會信箱,按回傳時間順序,額滿為止。詳細資訊: http://www.taspor.org.tw/news_02.php?id=69




3. Call for Abstracts - 6th Asia-Pacific Conference in Beijing


The abstracts submissions for ISOR 6th Asia-Pacific Conference in Beijing is now open. Submit abstracts is online at http://ispor.confex.com/ispor/asia6/cfp.cgi and note the deadline for abstracts submission is March 20, 2014.